Palaygo now has 3 new rooms that you can choose from to go with your profile! There is a Japanese room, an Australian room, and a basketball room. Keep reading to learn more and see what they look like!
The basketball room is because we have Japanese students from a basketball club joining us soon. It has a basketball court floor and a basketball ring! We have also added new content to the palettes about basketball! These questions and answers will help you can discuss this with your new Japanese friends!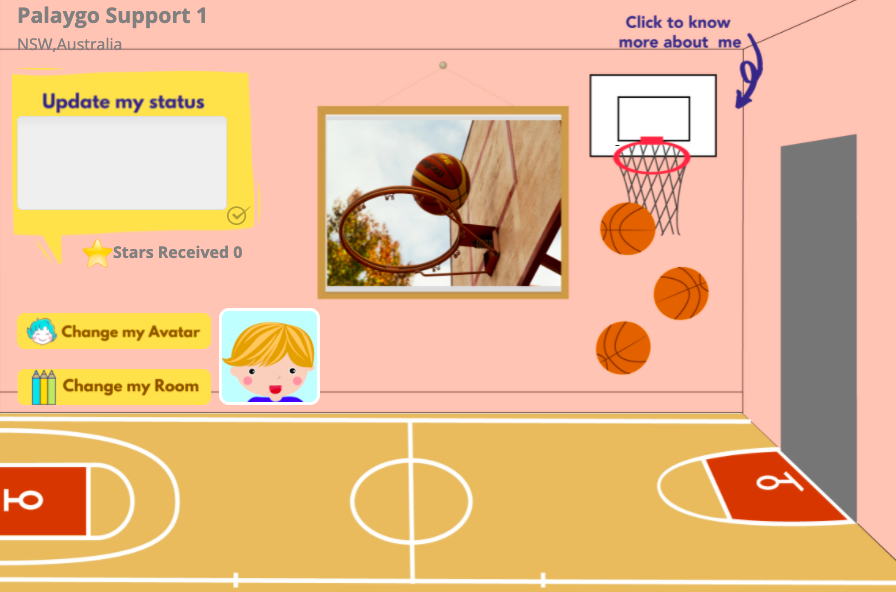 The Japanese room has a tatami floor, a shoji door, sushi, manga, and more.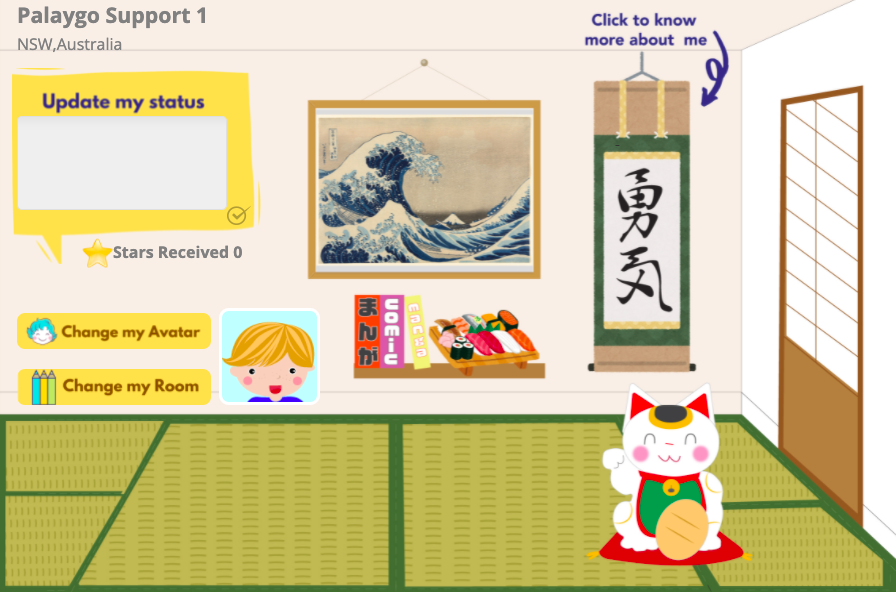 Finally, the Australian room has a surfboard, some native furry friends and classic Aussie snacks.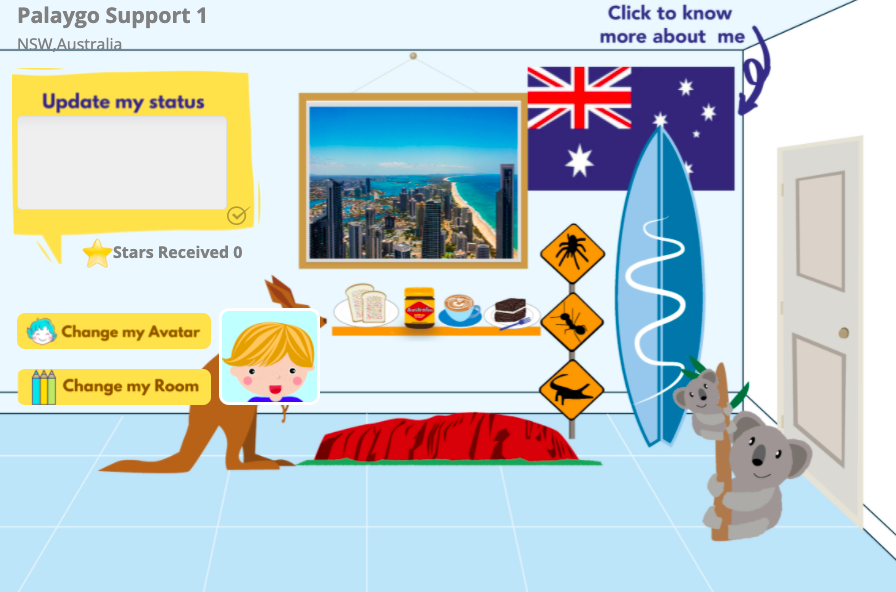 Make sure to check them out and pick the one you like best!