In October, there are many festivals in Japan.
Here are some photos from a local town in Tokyo.
Little kids wear Happi はっぴ and play with the drums.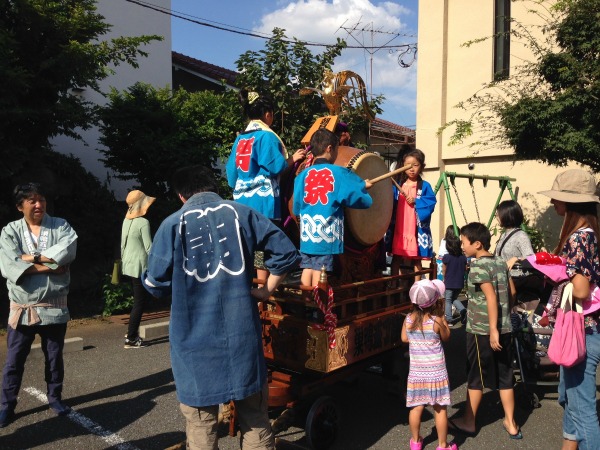 This is Mikoshi みこし which primary school children carry on their shoulders and walk all the way to a local shrine.
They shout "よいしょ、よいしょ。♫♪🎶"