What is Easter?
Easter is a holiday that Australia traditionally celebrates every year. The Easter celebrations are in the form of a long weekend during March/April. Most schools begin their Easter holidays on Good Friday and have 2-3 weeks off from school as a break between school terms. Working adults also sometimes have the Monday off from work, so many Aussie families usually take more time off to spend time together.
Going to church
As many Australian families are Christian, these Christian families would attend a special Easter church service on Friday and Sunday. On Friday to commemorate the death of Jesus Christ dying on a cross, and again on Sunday to celebrate when he rose from the dead. As with Christmas, churches have special services to remember these special times, making it a special memory and tradition for everyone.
How is it celebrated?
Australians usually spend more time with their family during this period. Because of the long weekend, many people also spend the time traveling further, such as to the countryside, like the beach, or the forest, and appreciate the outdoors. Australians love to watch and play various sports, especially cricket and football, have picnics and go for walks in parks and mountains, meeting many new friends along the way!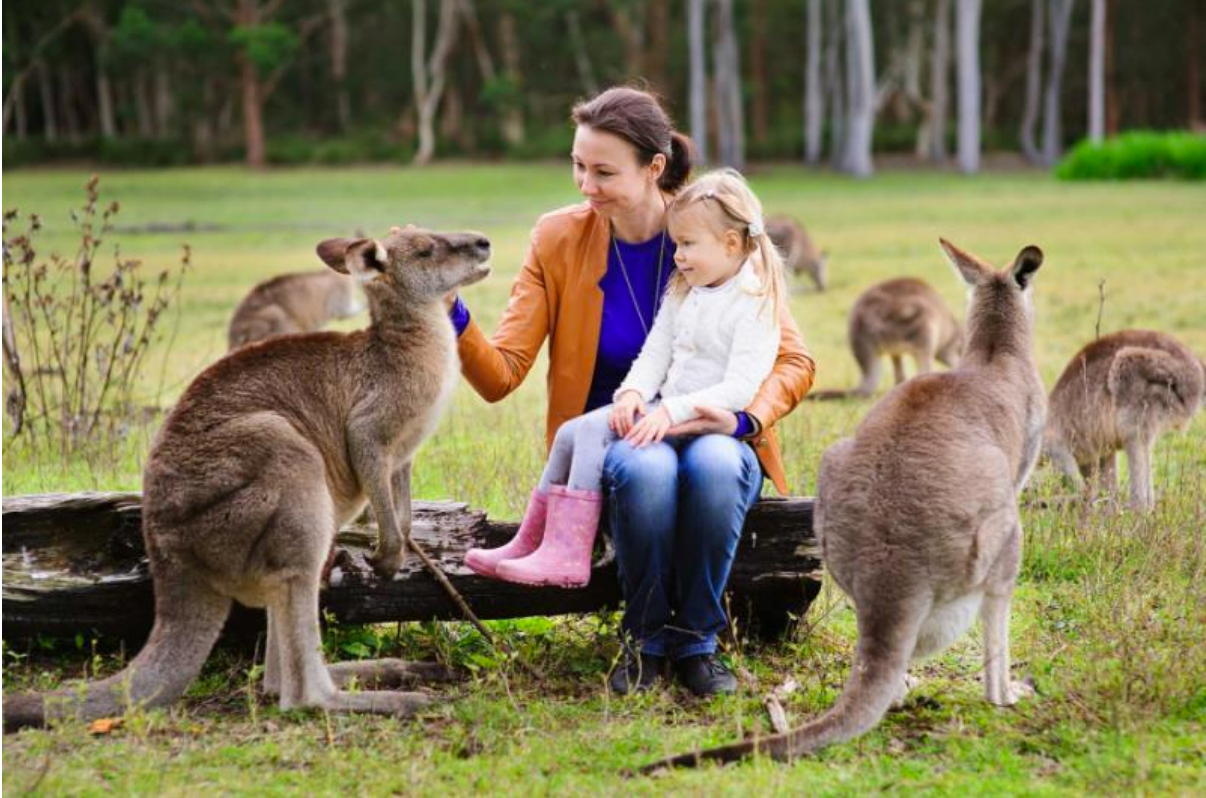 What is special about Easter?
1. Easter bunny & egg hunt
According to legend, The Easter bunny is a creature thought to be the one that hides the Easter eggs for them to find. Easter eggs are made from chocolate and are sold in many different sizes. Larger Easter eggs are hollow inside, or may have other interesting taste!
Something many children enjoy doing is to search for chocolate eggs hidden by their families and friends around the house and garden, or even park, making it a fun event for everyone!
There are many different shapes and sizes of chocolate bunnies sold all around Australia at Easter time, and you can be sure that they all contain lots of yummy chocolate!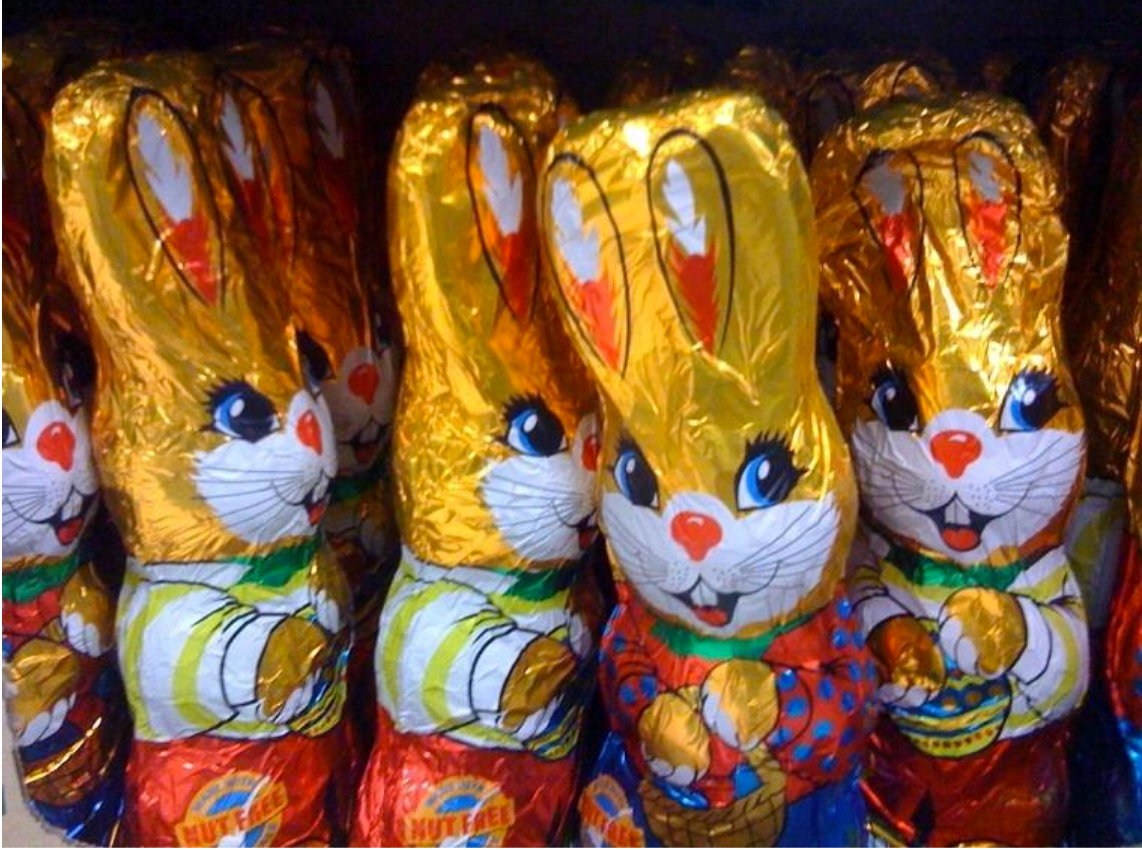 2. Hot cross buns
Bakeries and supermarkets would sell bread with crosses on them. These sweet buns are baked with raisins or sometimes chocolate chips in them, and eaten by Australians of all ages. They taste nice as they are warm and fluffy and also sweet, and everyone likes to eat more! Have you ever eaten a hot cross bun before?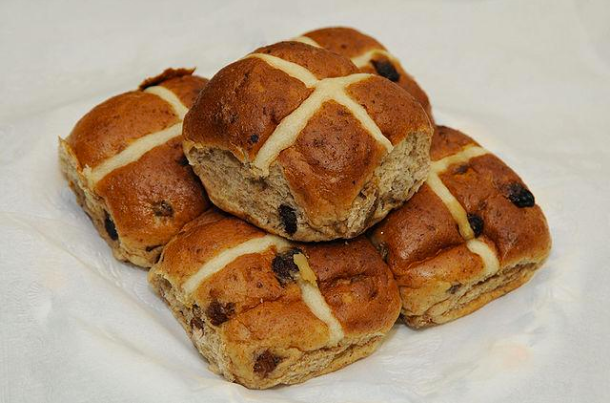 Image source: Wikimedia Commons